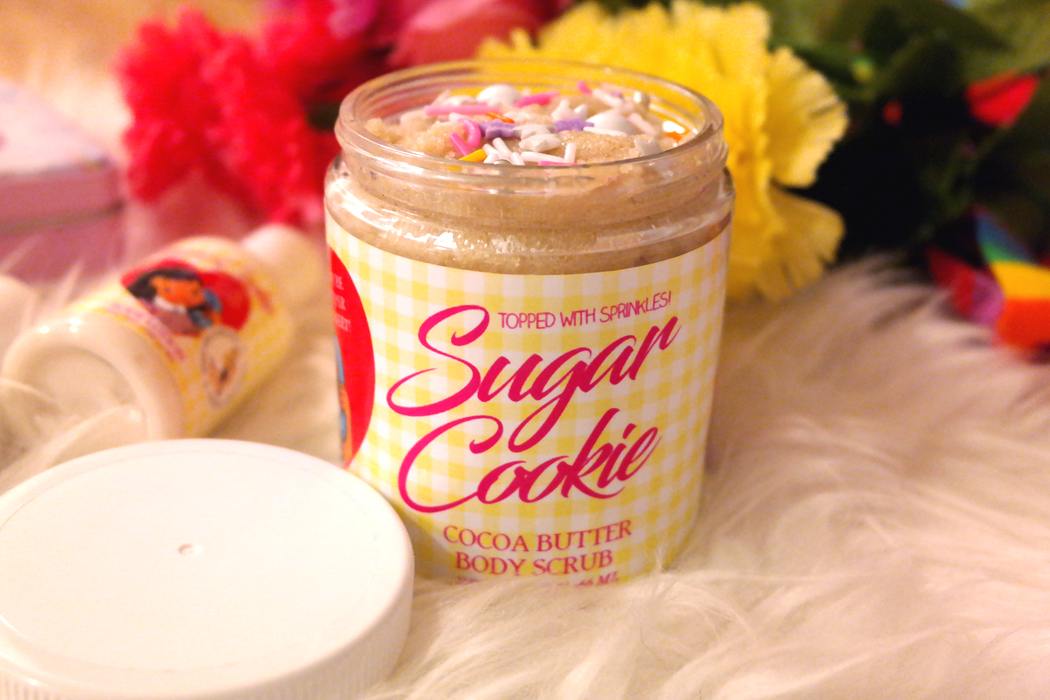 Sugar Cookie Sugar Scrub
Who doesn't love a delicious sugar cookie?! Yummy!! This scrub is full of nourishing cocoa butter and oils to make your skin feel so soft and sugar to exfoliate away your dead skin cells. Topped with pretty candy sprinkles it's a treat made for your skin, not your tummy! *wink* Plus, how cute is the packaging?!
WHY YOU'LL LOVE IT:
It smells like cookies, need we say more? *wink*
HOW TO APPLY:
Using a spa spoon take out the amount you wish to use. Replace cap on container & store in a dark cool area. Dampen skin a bit & taking a scoopful of delicious scrub massage onto skin in circles gently to exfoliate area. Rinse.
Size: 4 or 8 oz.
Key Ingredients: Sugar, Nourishing Oils & Cocoa Butter, Candy Sprinkles.